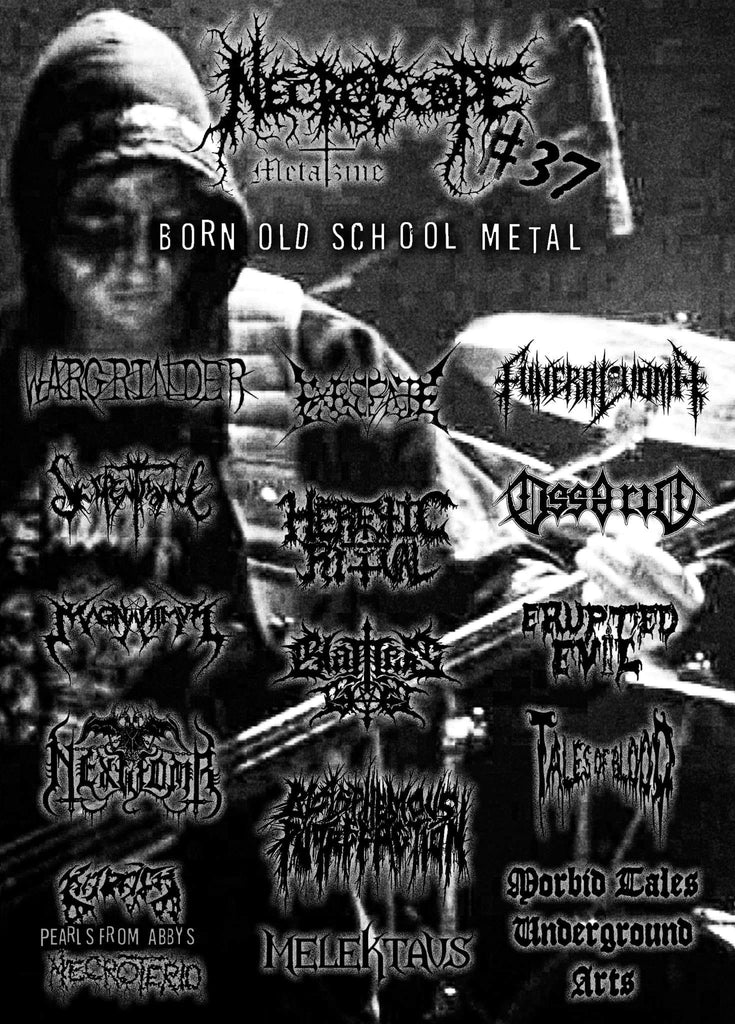 Necroscope
NECROSCOPE METALZINE #37 + INFERIS (CHL) - In The Path Of Malignant Spirits CD - w/EXECRATE (NZL) interview!
---
ZINE, A5, Black/white, 135 Pages, 2022
Interviews: NEXWOMB (USA), HERETIC RITUAL (Mexico), BLAMES GOD (Chile), FUNERAL VOMIT (Colombia), EXECRATE (New Zealand), WARGRINDER (Greece), OSSARIO (Italy), BLASPHEMOUS PUTREFACTION (Germany), ERUPTED EVIL (Poland), MELEKTAUS (Chile), TALES OF BLOOD (France), MAGNANIMVS (Chile), SERPENTRANCE (Russia).Pearls From Abyss: KADATH (Germany), NECROTERIO (Brazil).
Morbid Tales, Underground Arts so almost 250 reviews about underground & old school Metal!
+
INFERIS (CHL) - In The Path Of Malignant Spirits (CD, Old Temple, Digifile cover, 2007)
---
Share this Product
---
More from this collection