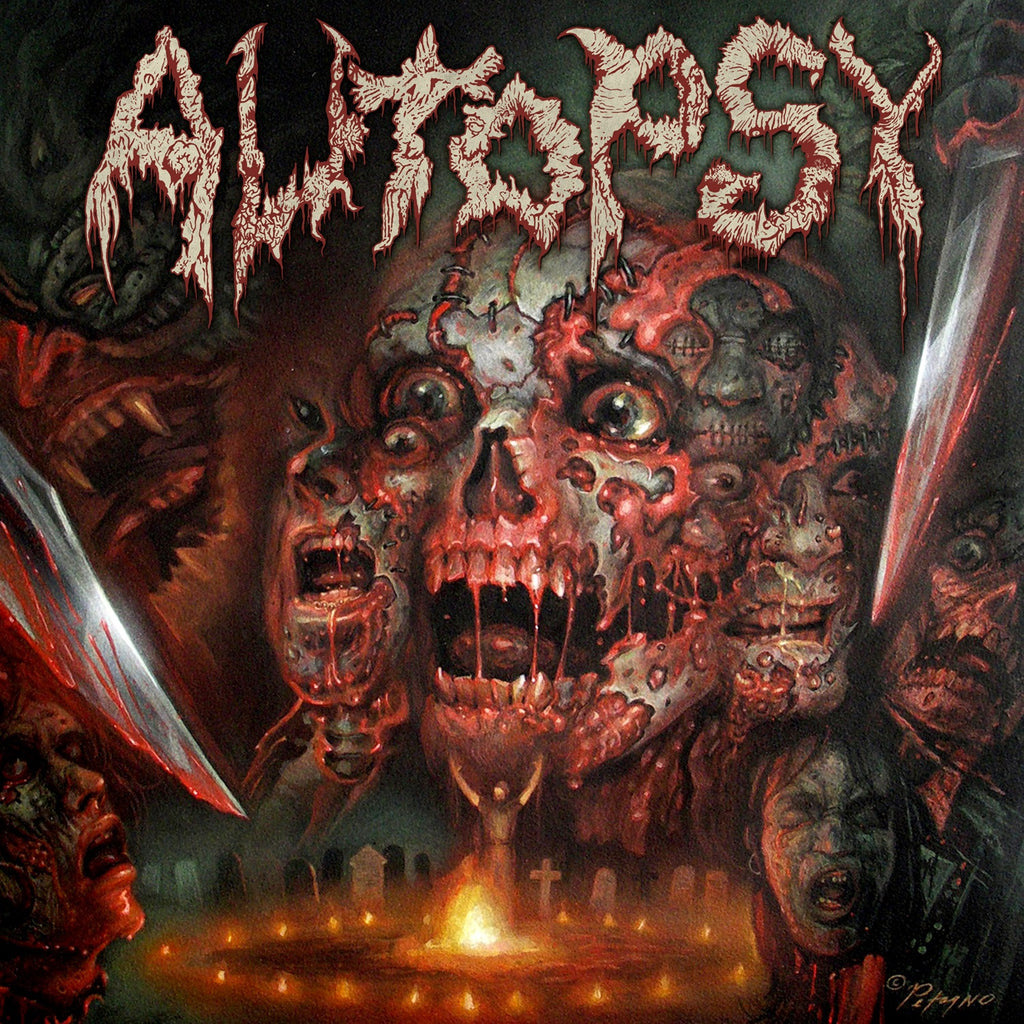 Peaceville Records
AUTOPSY - 2013 - The Headless Ritual CD
---
CD, Peaceville, Jewel case w/clear tray, 16 page booklet, 2013 / 2018 Reissue

US Death Metal
"The masterpiece of horror and brutality from the US Death Metal masters. 
Mayhem and all-out madness guaranteed! 
Featuring the quartet of Chris Reifert, Eric Cutler, Danny Coralles, and Joe Trevisano, The Headless Ritual is a relentless monster of violent and brutal Death Metal mastery delivered in the unmistakable Autopsy style of chaotic riffing, insane solos and doom-filled interludes (all served with the band's unhinged brand of vocal sickness). 
The album was recorded and mixed April 2013 at Fantasy Studios in California with Adam Munoz, and features cover artwork by renowned artist Joe Petagno (Motorhead, Pink Floyd, Led Zeppelin). 
As the band comments: 
"Expect nothing less than the monstrous brutality that Autopsy has been known to offer. Laurels will not be rested upon, trends will not be followed and mercy will not be shown. Mark your calendars for June and pick out a coffin to lie down and die in. Darkness and death await....." " - peaceville.com

---
Share this Product
---
More from this collection